Whether you have created a new page or want to promote an existing one. You need to know some of the most amazing ways to promote your Facebook fan page so that you can reach more people on Facebook. Here some amazing ways this helps you.
1. Use in Email Signature:
You can use your Facebook page url as a signature in your email. This will help your contacts to know about your Facebook page. It is an easy and powerful way to promote your page to the people you email.
2. Post Your Facebook Page in Blog Post:
Write a new blog post and declare your Facebook page. In this blog post you can write those things which attract people to like your page and telling them that if they like then how they can get benefits.
3. Use YouTube to Promote Your FB Page:
If you are using YouTube and you have ability to produce video content, posting them on YouTube is the best way to promote your Facebook page. For example, you make graphical image of your Facebook page and add on your videos. Make clickable of this graphical image by using annotations. Add link to the video description so people can click it.
4. Use Facebook Ads to Market Your Page:
Facebook ads are a way to get intentions of those people who did not follow your page. This will be a little bit costly but the additional publicity can be value it.
5. Promote Your Facebook Page on Twitter:
You make a page and share the content you post on that page. Twitter and Facebook go very fast. You can automate tweets between two platforms for an easy and effective growth.
6. Facebook Page Promotion Through LinkedIn:
Join LinkedIn groups and participate in group discussions and provide valuable comments as a  normal user. Here you can share link of your page without any calling as a spammer. And you can promote your page.
7. Use Other Platforms to Market Your Page:
If you have profile on other platforms like LinkedIn, Twitter, Instagram, Pintrest and other social media sites then include your Facebook page link in the About My Section of those pages. Users who have account on such type of platforms see your link and like your Facebook page.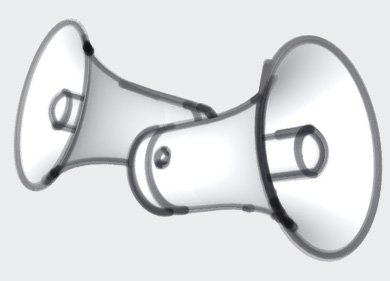 8. Use Whatsapp to Promote Your Page:
Through whatsapp you tell your friends about your page and send link to all your contents. This is also a best way.
9. Use As Cover Photo:
You can make a cover photo of your page and place it. This is a great thing for your page because first impression is the last impression.
10. Through Employee Profile:
If you are an employee of any company then add your Facebook page link on your employee profile. This is a great way to encourage others to add for the benefit of company.
11. Post Good Content on Facebook Page:
Good quality content is a king, it can draw more people. The best way is to provide good contents which attract people to like your Facebook page.
12. Use Of QR Code to Promote Your Page:
QR code is a new technology which is "in" in online world. It is a fast way to direct mobile users to a specific site via a Smartphone. So, you can always use QR code to promote your page.
13. Fan Sharing to Promote Your Page:
If you have fans then ask to share your link. For example if you have 500 fans and you post your link then every fan check your link and share further then your audience grow exponentially.
14. Get Likes by Advertising:
We have a system by which we can drive real Facebook likes to your page within few hours. What we do we promote your page on related groups, pages and communities to acquire number of fans for your Facebook page.
You can also buy Facebook likes from any 3rd party website that promise to deliver real likes.