Although this social media platform is primarily used for images, Instagram offers the capability to post various types of media. Users can utilize the stories feature on Instagram and upload multiple photos in one post.
What are Instagram Stories?
Instagram provides the option to post stories. Stories are interactive images and videos that give you the capability to post multiple photos and seamless slideshow or clips. The purpose of stories is;
For Personal Use
To update your followers.
To recap your day.
To get more personal with your followers.
To connect with your followers better. You can do this by using the stories' Live feature.
For Business Use
To create a tutorial.
To benefit entrepreneurs by showcasing your products or services.
To share your business's story, background, mission, or updates with your customers and potential customers.
To share customer testimonials and reviews on your products or services.
To interact with your customers by giving them a behind-the-scenes look at your business. All you need to do is choose the stories' Live feature and capture moments!
How to Create and Post Instagram Stories
Adding stories to your Instagram feed is simple. It all depends on whether you have an Android or iPhone. You can add stories on Instagram by;
Android
Open the Instagram app on your phone.
Click the plus sign in the top right corner.
Scroll through the options until you reach stories.
Take photos to create your story or upload photos from your camera.
Add text, stickers, effects and drawings to add flare to your story. You can crop your story or add your location if you choose.
Share your story by tapping share to post.
iPhone
Go to the top of your feed and choose stories.
Take photos, then
Add text, artwork with the draw feature, filters or effects to your story.
Click share to post your story on your feed.
Getting More Followers
Getting more followers is simple, especially if you have a knack for what you do, are photogenic, have a business people can relate to, have products or services people enjoy or have a keen-eyed for photography. One way to get followers is through research. Understanding your target market or target audience will definitely help. You can also get more followers review by researching and reading content, attending a webinar, or watching how-to videos.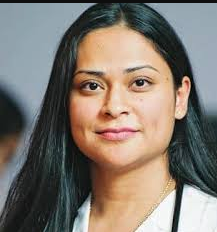 Author Bio-
Margie Heaneythe has been helping people get more social media followers for their personal and brand accounts since 2013 and loves sharing her knowledge with others on Instagram, Twitter, Pinterest, and YouTube marketing strategies,